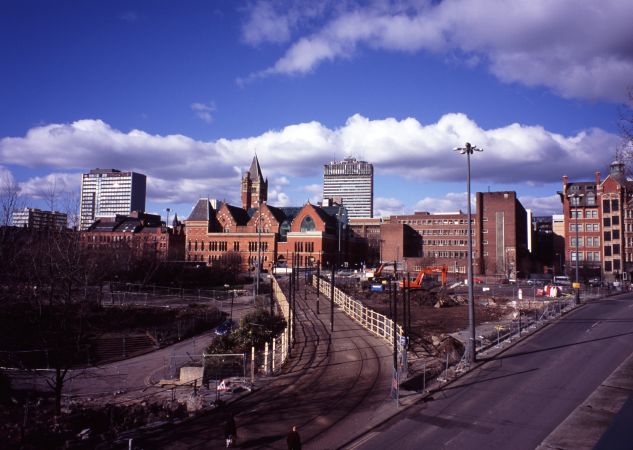 In the overflowing streets of Manchester city it is very stressful to search for parking spots, especially at peak hours. Driving through parking lots trying to find an empty spot is neither productive nor entertaining. You have gotten used to losing around 15-20 minutes everyday just to find a parking spot and park. Break this mundane process. Use Parkrobo and make your way through the roads and arrive at your empty parking spot, directly. No wastage of time or fuel. Availability of empty spots is indicated on-screen, in real time. You can pick and pay in the app with a tap of your finger. Choose your spot in consideration with price and proximity and book it on the go. No hassle, no lengthy procedure, everything is just a tap away.
Empty parking spots near Manchester Airport are hard to find.
Are you late for your flight? Are you deciding if you should to try your luck and find an empty parking spot or just call someone now and have them ready to tow your car back?
Install Parkrobo in just a few seconds and breathe, we'll find a spot for you. We are tied up with most of the parking lots near Manchester Airport and we'll find you the perfect spot.
Even if you are not late, finding a parking spot is not a picnic. Going around in search of it is a tedious task that is best avoided before your long journey ahead.
Use Parkrobo and free your mind of these trivial worries.
We are commuters like you. We realized that this painful process isn't something that is necessary for us to endure. It won't make us better humans. After years of going through this unnecessary ordeal, we decided to come up with a suitable solution. This is it. We want everyone to make use of this application. It is a sensible decision.
It's not that there are no parking spots available, there are. But, because there are so many parking spots and so many cars to fill them, the probability of you finding one in front of you without considerable effort is not too great. Let Parkrobo be your lucky charm and find you the spot.