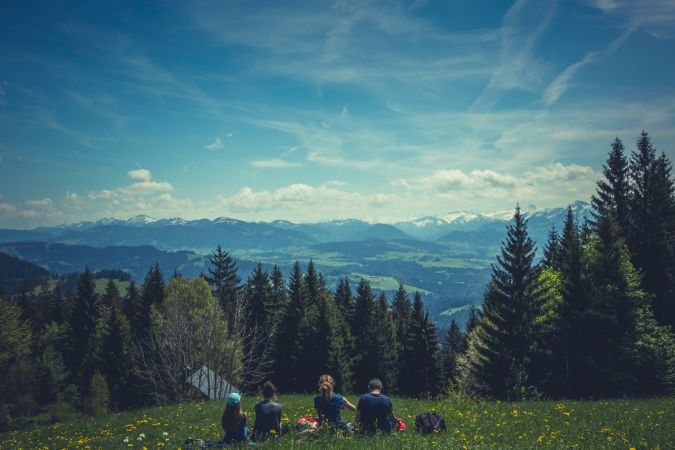 You have been waiting all year for this. Yes! It's here, it's vacation time! Finally a week away from your job and also your lousy boss. You've been planning this for quite some time now. We know it's not easy to choose a destination for a trip with your children around. The place with the perfect balance between enough entertainment for the children and enough things to do and places to visit for you and your wife.
With your hyperactive toddler and moody adolescent teen taken care of, it's time to book your airplane tickets. That shouldn't be a problem, with your college buddy running a travel agency. Next comes the packing, the tricky bit.
With airlines and their "Baggage Allowances" you absolutely have to keep in mind about what you're taking with you. It's time to let go of your suits (anyway you wouldn't be wearing it) and five pairs of your wife's favourite shoes.
With that taken care of you're half way there in your quest for preparing for the perfect vacation. Now it's time to take out the check-list that you found out on the travel website. Drop dog at shelter check, pay bills beforehand check, inform your neighbours check. You nearly ticked all the boxes including the one where it told you to hide a spare key under the door mat while you already have one hidden in the pot! With everything sorted out its time for you to leave for the airport.
Feeling confident that you've done everything the travel website has told you to, you're heading out to make the flight on time. Half way through the drive to the airport you have a feeling that you're forgetting something, something important. That's when it hits you - where the hell am I going to park my car?! It's too late, you can't go back and take a cab. Your friends are out of town-can't pick your car later. With your toddler screaming and wife getting in your head you're "freaking out"! Damn you checklist!
Don't you want to avoid such a nuisance? Well, you can.
You don't have to freak out or curse the travel website, it's time you check out ParkRobo. With multiple parking locations in and around the airports all over UK, it's easy to book a spot to your convenience for as long as you want. Proceed straight into check-ins for that last minute dramatic entry while your car is being taken to a secure parking lot close to the airport by the facility provided by our 'Meet & Greet Parking' feature. Upon your return from the trip your car will be delivered to you right outside the terminal. Airport parking has never been this simple before!
Why only travel safe? Park safe too with ParkRobo.